"Perfect for any Gilmore Girls Fan" – just one of over 150 *FIVE STAR* Amazon customer reviews! This is the ultimate Gilmore Girls gift!

The infamous appetites of the Gilmore Girls are given their due in this fun, unofficial cookbook inspired by the show.  
Perfect for the Rory in your life!
"Love it!!!!! So happy I bought it. Great color- super for Gilmore Girls fans!"
If all you can think about is coffee, then perhaps these socks are fitting for you. Featuring these officially licensed Gilmore Girls socks covered in the Luke's Diner logo.
In "What It Was Like, Part One," Graham sits down for an epic Gilmore Girls marathon and reflects on being cast as the fast-talking Lorelai Gilmore.
Every Gilmore Girls fan needs one of these.
This is a Luke's Diner backpack! It has burgers on it! I have died and gone to backpack heaven!
Why wouldn't you want your house to smell like Stars Hollow?
Let's be real, one cookbook is definitely not enough for all the necessary Gilmore inspired foods. 

You need a bag to carry your Gilmore cookbooks and coffee mugs. 
Subscription boxes are hottest gifts this season! Give the gift that keeps on giving! A new Gilmore mug delivered every month!
The Gilmore Girls Companion takes you behind the scenes of this television classic, from the first glimmer of the idea to the making of the series finale, based on more than 40 interviews with cast and crew.
Because why not?
Kirk deserves our respect! Maybe this mug will inspire you to work as hard as Kirk while you get your caffeine fix.
Inspirational quotes on t-shirts are in right now, and this is the most inspirational saying I've ever seen. 
And most importantly....
16. Season 2 of the Gilmore Girls Revival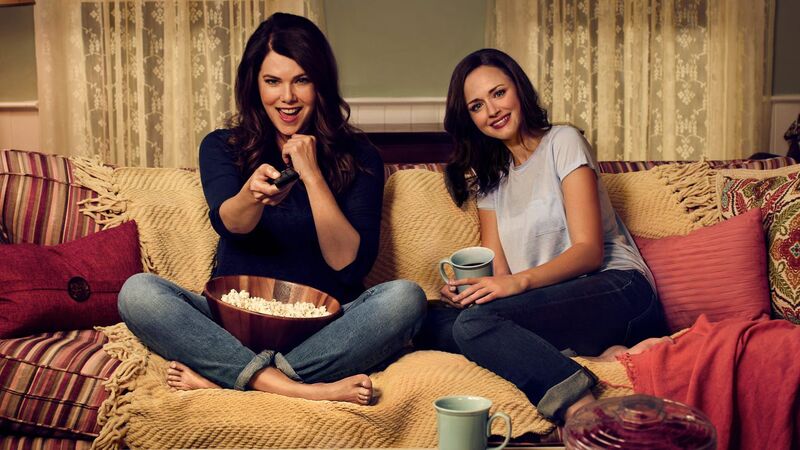 If you can accomplish this one, you win Christmas.