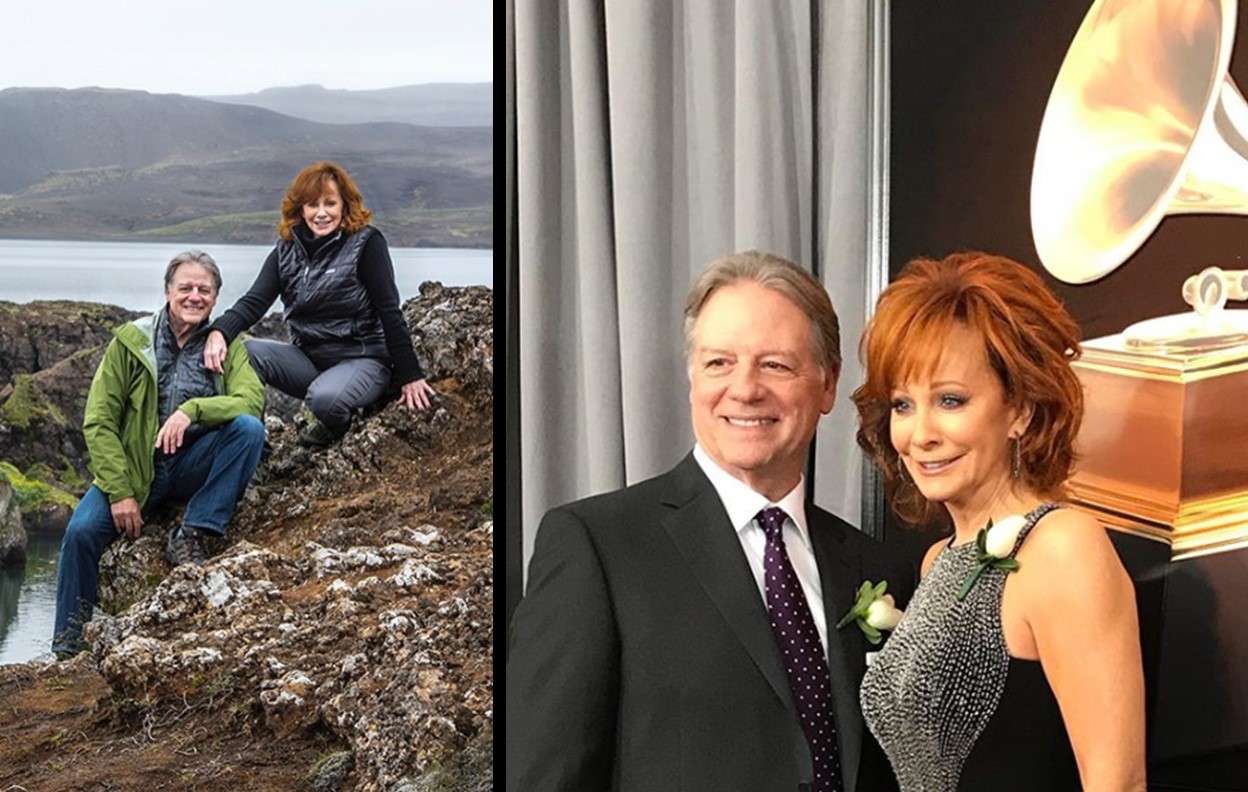 Reba McEntire and Narvel Blackstock divorced in 2015.
Reba started dating her boyfriend, Anthony Lasuzzo AKA Skeeter, in 2017.
The two are still going strong, and plan to attend the ACM Awards together in April 2019.
---
Reba McEntire was in a difficult place following her divorce with television producer Narvel Blackstock in 2015.
The two had been married for 26 years and share a son, Shelby Blackstock.
Though it wasn't easy for the country superstar to move on, she relied on her music and faith to get her through.
After her years of healing, the "Fancy" singer has finally found love again with her boyfriend, Anthony Lasuzzo, who goes by Skeeter.
The two met in 2017 in Jackson Hole, Wyoming, and were introduced by their friends, Kix and Barbara Brooks. (Kix, of course, is one half of the band Brooks & Dunn.)
"[They said] we've got a friend who is a wildlife photographer, and he knows all the good places to go and he'll drive you around," Reba told CountryLiving.com. "And so he did, and we started dating about a month or two after that."
The pair's sweet romance is well documented on social media, where Reba often shares photos of the couple celebrating Valentine's Day, hanging out with friends, and enjoying their many vacations.
"Last year we were in Africa, Italy, and Iceland," she says. "We want to go to New Zealand."
Squeezing in a vacation seems like it'd be a tricky feat, as Reba's been one busy lady this year. Her new album, Stronger Than the Truth, releases on April 5, and she says her latest collection is, "more like the songs she grew up with."
"I grew up singing in dance halls, rodeos, where people danced a lot," she said. "So these are songs that you can dance to. It's more back to my roots."
She's also gearing up to host the ACM Awards for the 16th time. The show, which airs on April 7, will also include appearances from music's finest like Carrie Underwood, Luke Bryan, and even Reba's daughter-in-law, Kelly Clarkson.
But what we really want to know is: Will Skeeter join Reba for her big night out?
"Definitely," she says.
Source: Country Living