Country star RaeLynn hasn't been a competitor on The Voice since season two, but she still holds the show close to her heart—and her home!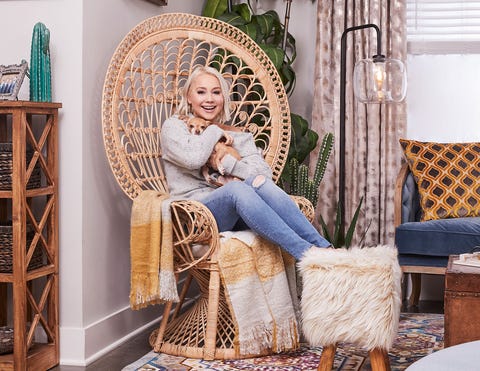 The 24-year-old recently renovated her music room in the Nashville house she shares with her husband, Josh Davis. Though the farmhouse details and bright pops of color are certainly eye-catching, there's one very special gift that was passed down from her coach during her time on the NBC show that serves as the true standout.
RaeLynn performed with both Shelton and his ex-wife Lambert (who just released a sassy divorce anthem), which explains their close bond. Taste of Country even reports that Shelton canceled a show in 2016 to make it to his protege's wedding!
Her nods to her mentors are mixed in with rustic touches that rival even Joanna Gaines' best work. A rattan chair, white-washed furniture, and mismatched seats around the table—all from HomeGoods—make for a shabby-chic retreat.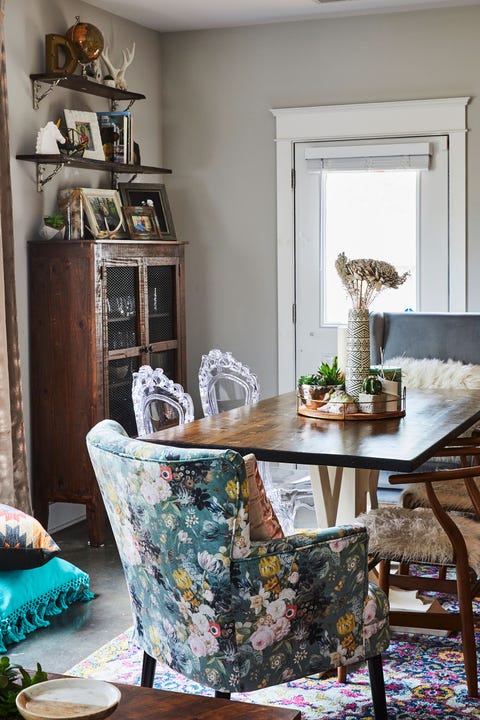 RaeLynn can now use the area to relax, write songs, and hang with her husband and pup, who happens to have ties to an iconic musician, too.
"Her name is Dolly, after one of my greatest inspirations—Dolly Parton!" RaeLynn explains. "She loves to bury herself in all my new fuzzy pillows and throws."