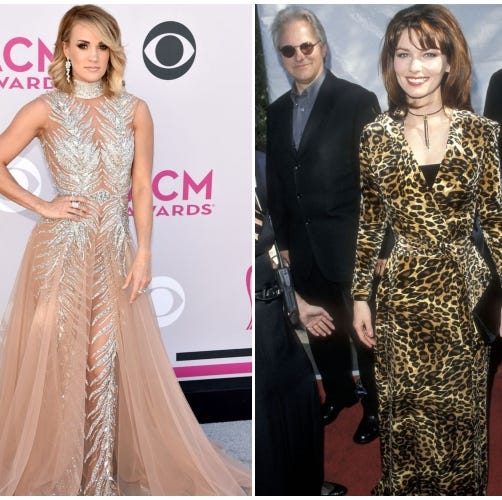 These iconic looks from Carrie Underwood, Taylor Swift, and Miranda Lambert never get old
The 2019 ACMs are almost here!
This year's show kicks off tonight, and we can't wait to see what our favorite country celebs—including Carrie Underwood, newlywed Miranda Lambert, and longtime host Reba McEntire—decide to wear.
In honor of the 54th annual Academy of Country Music Awards, let's take a look back at some of the most 

show-stopping red carpet dresses

 of all time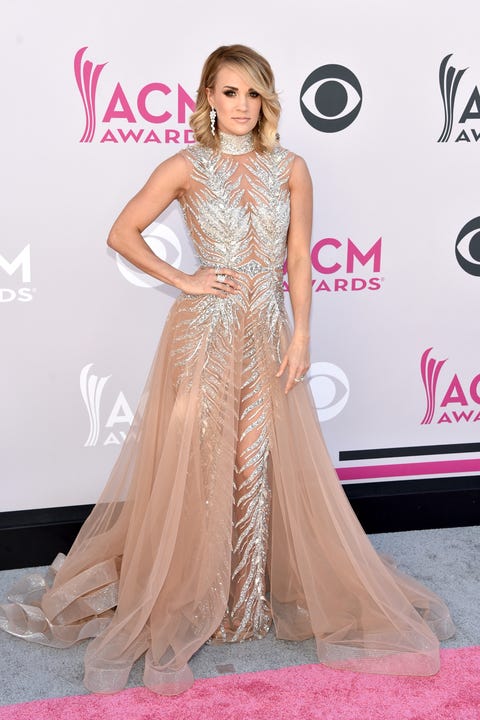 Carrie Underwood in 2017
Carrie literally glittered in this barely-there ensemble she donned two years after she and husband Mike Fisher gave birth to their first son, Isaiah.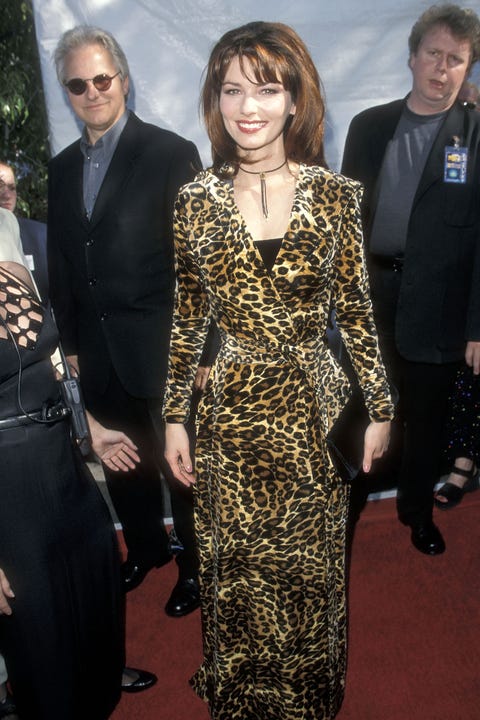 Shania Twain in 1999
Who can forget Shania's sultry leopard look that's reminiscent of her music video, "That Don't Impress Me Much"?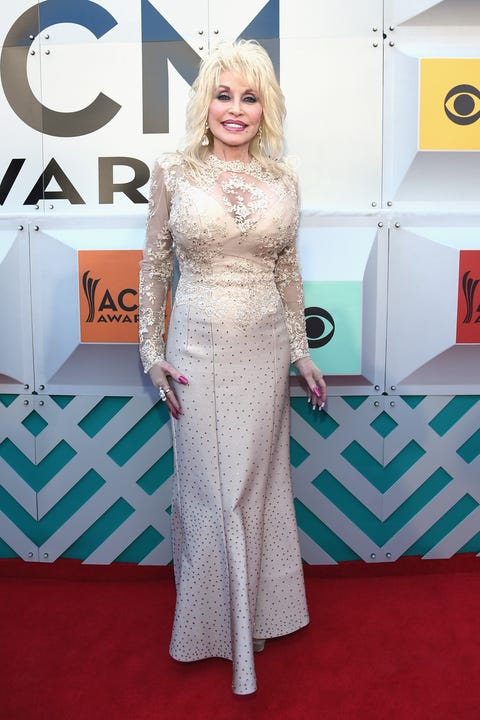 Dolly Parton in 2016
Dolly's done it again! We're partial to this white gown that packs plenty of the Dumplin' singer's signature sparkle.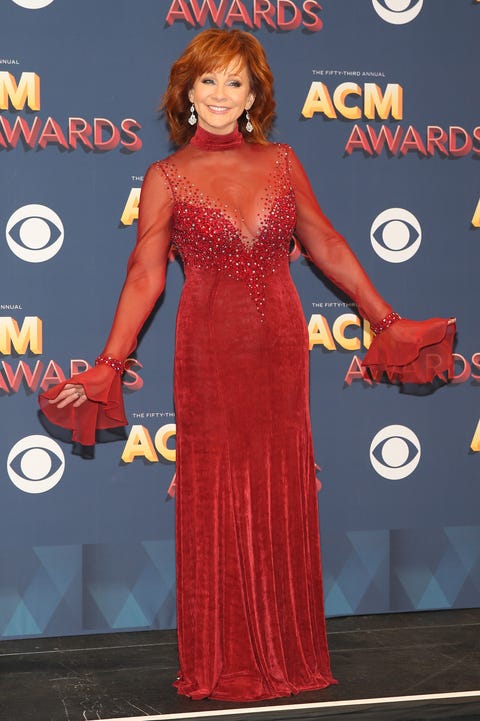 Reba McEntire in 2018
Reba first turned heads in this bold, low-cut dress during the CMA Awards in 1993. We all saw proof of her ageless beauty when she donned the statement piece again last year.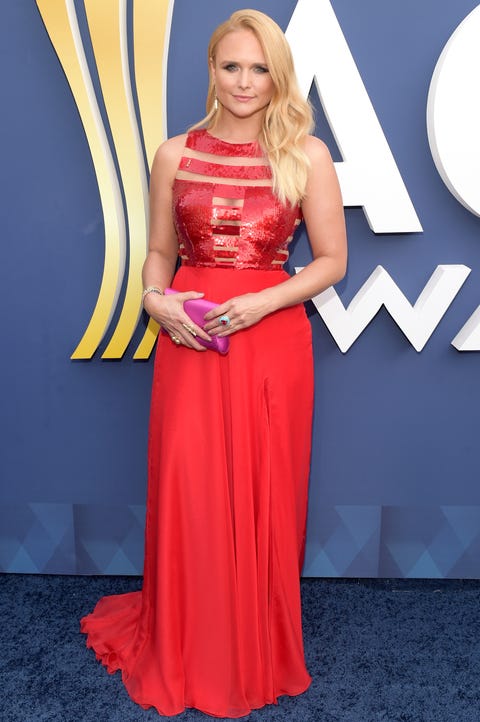 Miranda Lambert in 2018
Miranda is red hot in this simple, sequined getup. Her waltz down the carpet came just weeks after she split with ex-boyfriend Anderson East. Fingers-crossed she arrives with her new husband, Brendan McLoughlin, this year.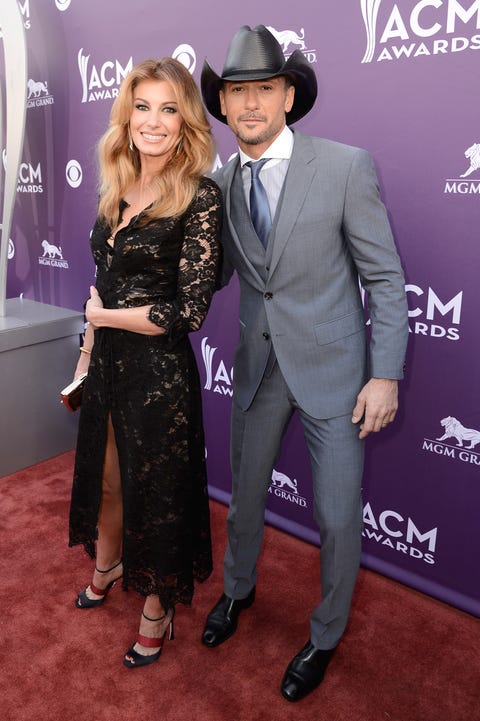 Faith Hill and Tim McGraw in 2013
Country's cutest couple knows how to make an entrance—and Faith knows how to transform a little black dress into an iconic trend-setting statement.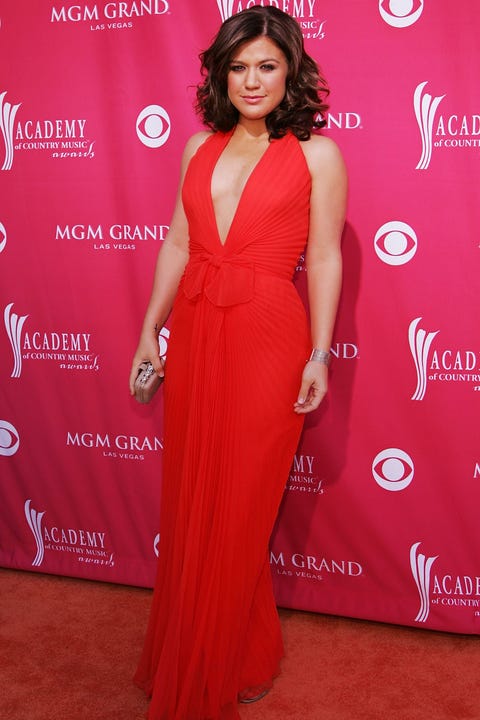 Kelly Clarkson in 2006
Our favorite Voice coach arrived on the scene in the early 2000s looking as fierce as ever. Check out that stare!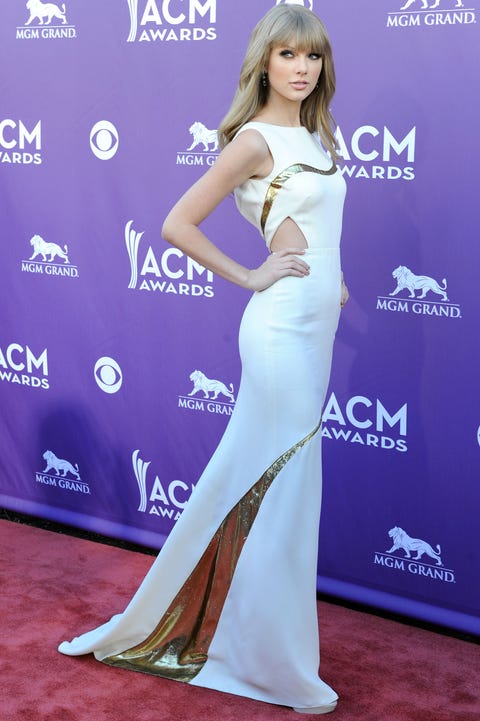 Taylor Swift in 2012
The days when Taylor was purely a country star seem so far behind us. But we can never forget this gold-and-white gown that stole the show in 2012.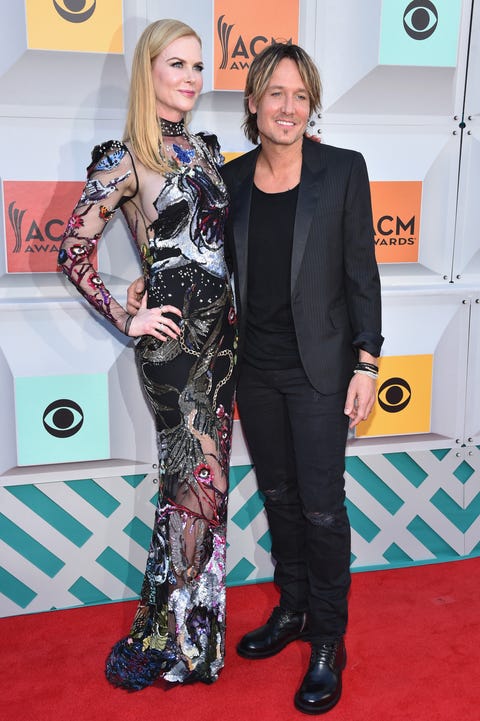 Nicole Kidman and Keith Urban in 2016
Nicole always shows up to support her husband—and always does so in style. This abstract sheer gown is a long-running favorite, and Keith doesn't look too shabby, either!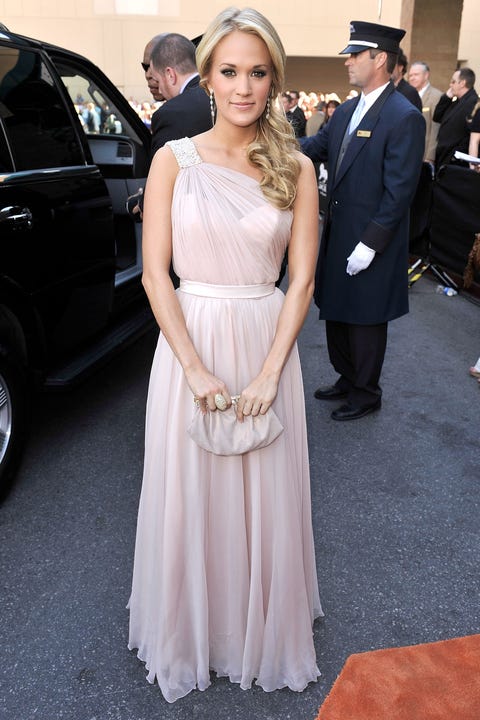 Carrie Underwood in 2009
Before she married NHL star Mike, the American Idol alum showed up to the ACM Awards in this pretty pastel number, complete with a wavy side ponytail.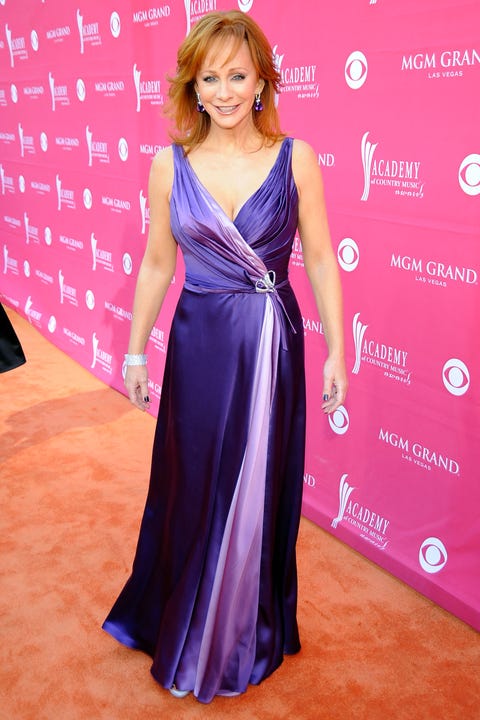 Reba McEntire in 2009
Pretty in purple! The 16-time host of the ACM Awards stepped out in a regal, floor-length frock that seems like a perfect fit for Reba. After all, she is country royalty!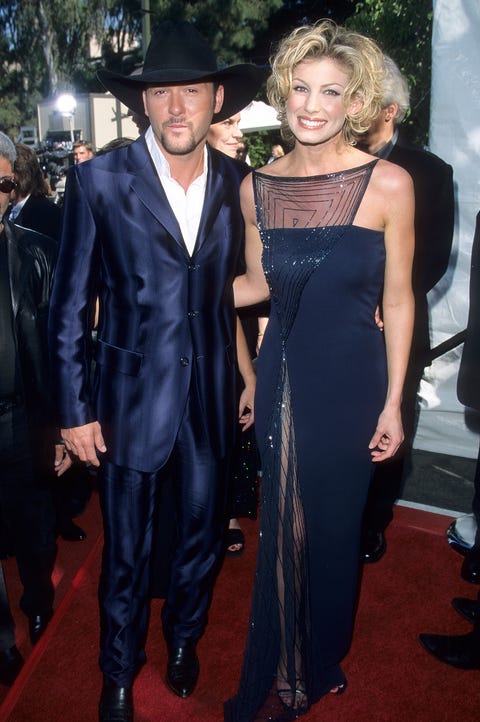 Faith Hill and Tim McGraw in 1999
This photo may have been taken 10 years ago, but Tim and Faith—and their outfits—remain as timeless as ever. The couple both sported navy looks here, and it's giving us a case of the blues in the best possible way.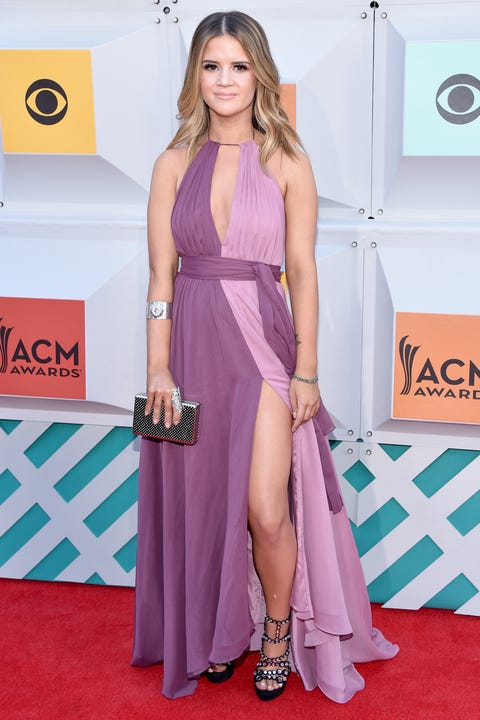 Maren Morris in 2016
The "My Church" singer took a page out of Reba's book and donned a multicolor purple stunner. A metallic clutch and studded shoes lent the soft look a little edge.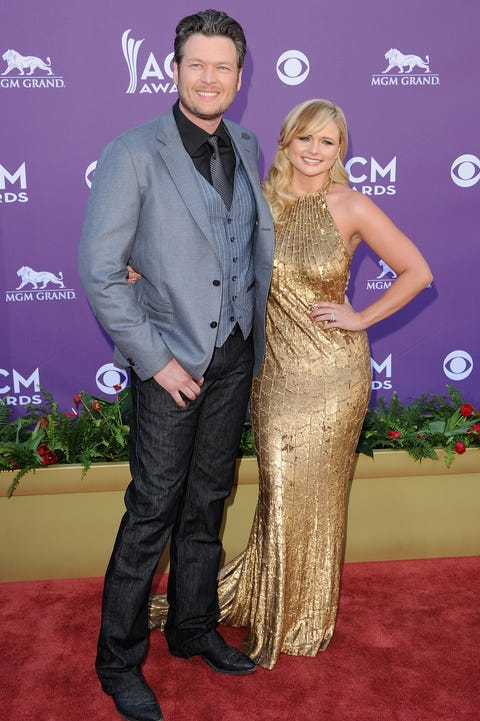 Miranda Lambert and Blake Shelton in 2012
Here's a blast from the past: Miranda turned heads when she arrived at the ACMs with now ex-husband and Voice coach Blake Shelton. Though the couple didn't stand the test of time, this glitzy gown definitely did.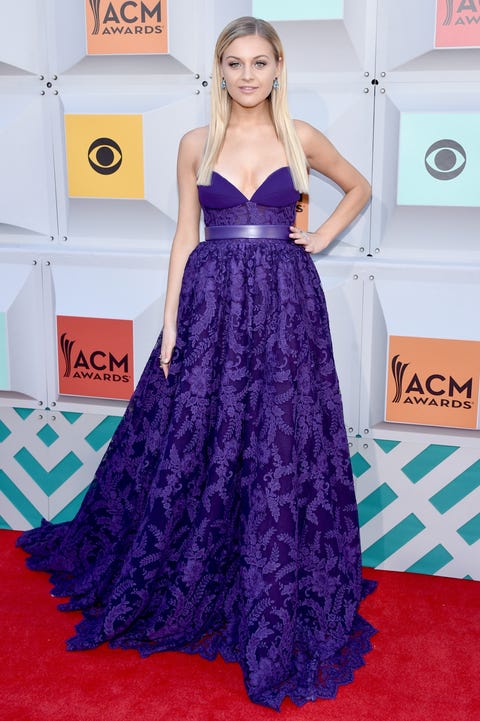 Kelsea Ballerini in 2016
Props to Kelsea: She managed to make a classic ballgown memorable. We love the subtle pattern and pop of color she brought to the carpet this year.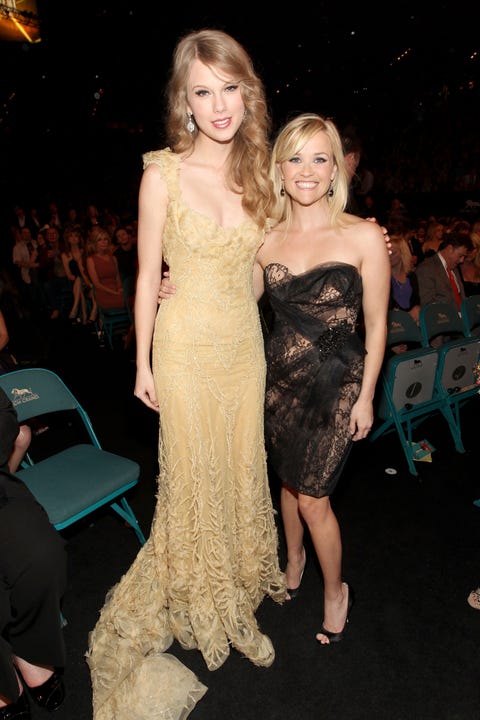 Reese Witherspoon and Taylor Swift in 2011
Reese's time at the ACM Awards was a memorable one, and we almost forgot that she and Taylor basically became BFFs during the show. Maybe she'll make a cameo on Big Little Lies?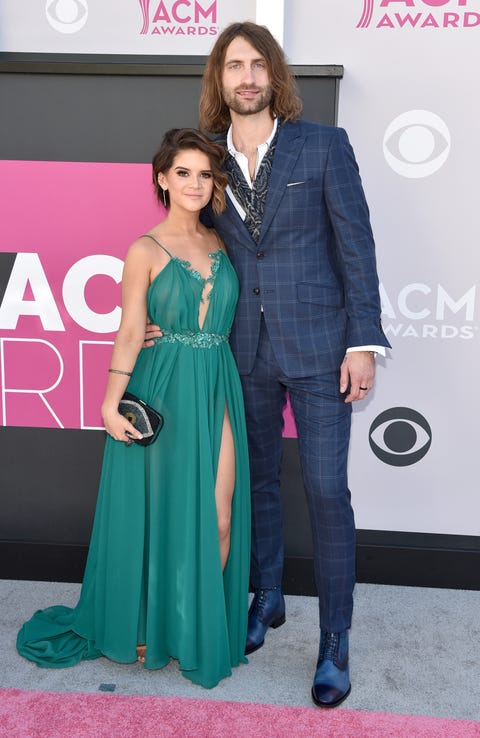 Maren Morris and Ryan Hurd in 2017
Maren returned to the ACMs with some new eye candy in tow: Her husband, Ryan! Maren swapped purple for a teal blue, which matched Ryan's plaid suit perfectly.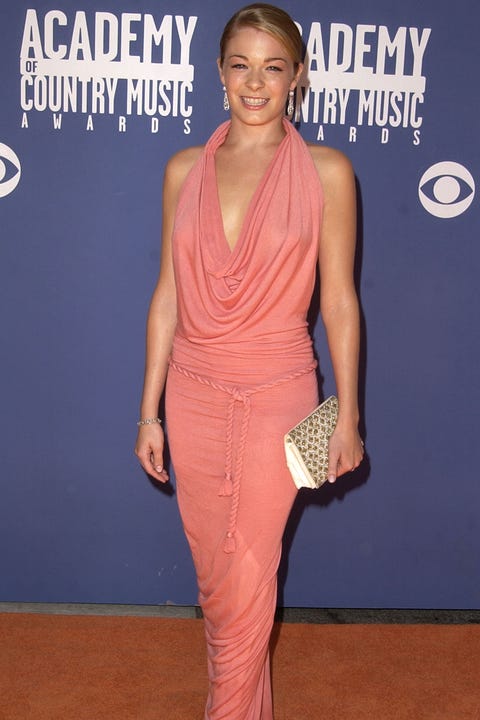 LeAnn Rimes in 2002
Before LeAnn Rimes was a Hallmark Christmas movie star, she was a mainstay in the country music world. She showed some skin in 2002, thanks to this coral creation few can forget.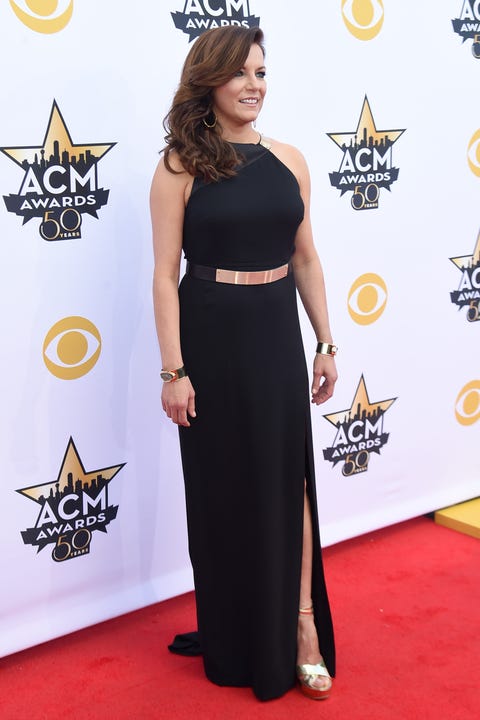 Martina McBride in 2015
Martina decided to leave the comforts of her stunning Nashville home behind and head to Vegas to celebrate country's big night. She hit the carpet in a form-fitting black number with a gold belt.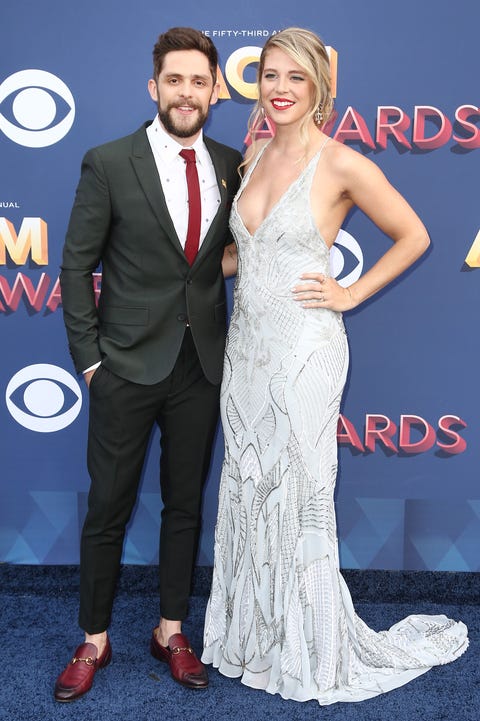 Thomas Rhett and Lauren Akins in 2018
Thomas and Lauren are one of our favorite couples, but Lauren is one of our favorite style icons, too. She looks like she appeared straight out of the 20s in this Gatsby-inspired gown.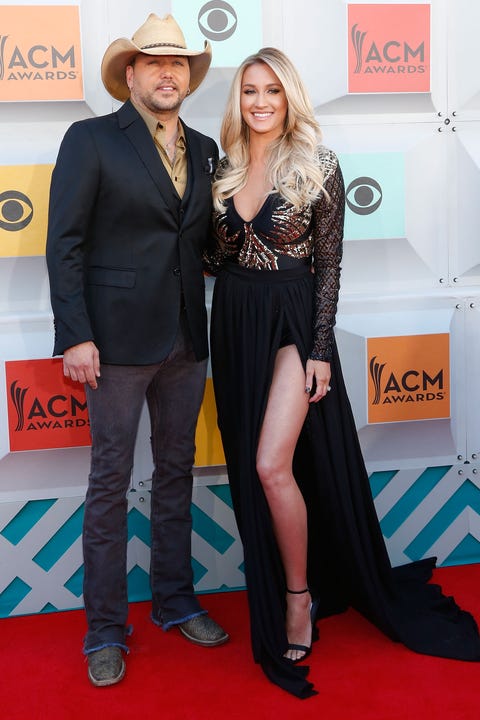 Jason Aldean and Brittany Kerr in 2016
Jason and Brittany's two children, Memphis and newborn Navy, hadn't appeared on the scene when the couple posed for this picture. Brittany practically glowed in this black-and-gold getup.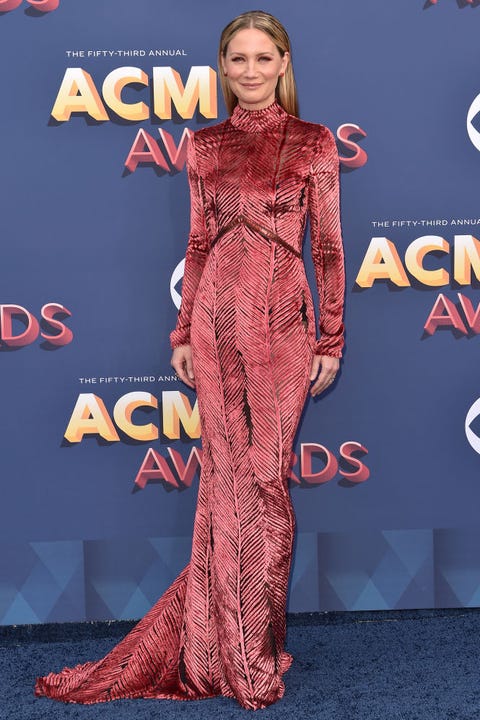 Jennifer Nettles in 2018
The Sugarland star took a big fashion risk with this high-necked red number—and it totally paid off.
Faith Hill 2017
Faith Hill again proving she is aging backwards. 
Kelsea Ballerini 2017
The perfect combo of fun, flirty, and young. This dress is the heart eye emoji.