The leather car seat from Carrie Underwood's music video, "Before He Cheats," the very same found in "his pretty little souped-up four-wheel drive" that she "carved" her "name" into, is for sale. 
For $12,000 (or $500 a month for two years), this piece of country-pop history could be owned.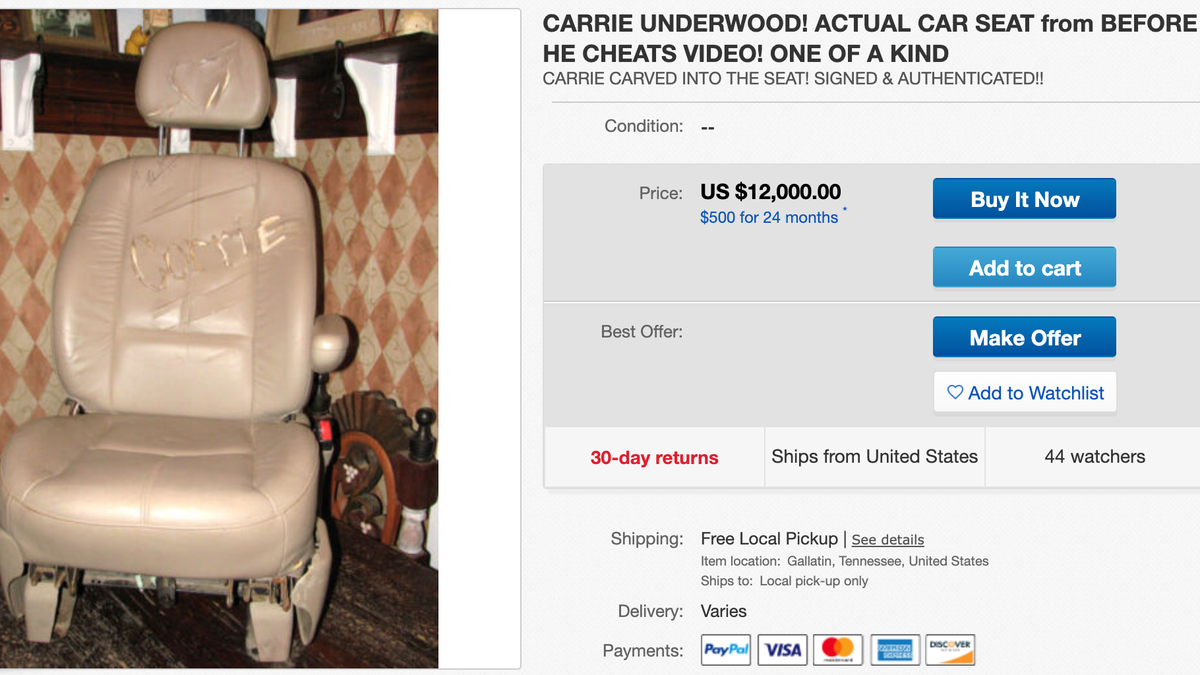 This piece of music history probably deserves to be placed in Nashville's Country Music Hall of Fame and Museum or at least a Hard Rock Cafés.
But what if it isn't real?
It's smart to be skeptical but I'm choosing to be a believer. 
According to the item's description, "this is the actual truck seat used in the video with Carrie's name carved into the back, a heart with an arrow through it is carved into the headrest and it is also signed by Carrie Underwood. It comes with a letter of authenticity stating that this is the actual truck seat from the video and it is Carrie Underwood's signature."
Would you like to own this car seat?