Carrie Underwood
 is under fire.
The country superstar, "Find Your Path" author, and clothing designer generated a rare negative reaction (but nonetheless liked) response on her recent Instagram post. After promoting her Calia by Carrie clothing line, a fan slammed the singer amid the coronavirus pandemic. 
Carrie updated her Instagram with a stunning photo of herself rocking her brand's Power Sculpt Leggings. The 37-year-old likely didn't expect a hateful storm to erupt. 
Post Says She's 'Trying To Stay Productive'
Carrie's photo showed her solo and going through stock from her popular clothing line, the brand was the third best-selling after Nike and Under Armor at Dick's Sporting Goods in 2016.
Seen standing in black PowerSculpt leggings, a zip-up top, and sneakers, Carrie was looking through a rack of clothing from her line, shot in profile and concentrating on the stock collection.
"Trying to stay productive while indoors (and wearing my fave #PowerSculptLeggings), so checking out some new looks from @CALIAbyCarrie! #ChooseYou #StayThePath," the caption read.
While the post racked up over 73,000 likes and saw the blonde showered with love, a comment questioning the timing of the promo shot up to the top.
"This should say 'being productive by making money advertising on Instagram during quarantine, while all you try to figure out how to afford your bills,'"
 

the fan wrote.

Carrie has been promoting her empire of ventures of late. The Fit52 app accompanying her March 3-released book is frequently promoted with the star wearing Calia by Carrie clothing.
Fans Say 'Stop Following Her' If You Don't Like It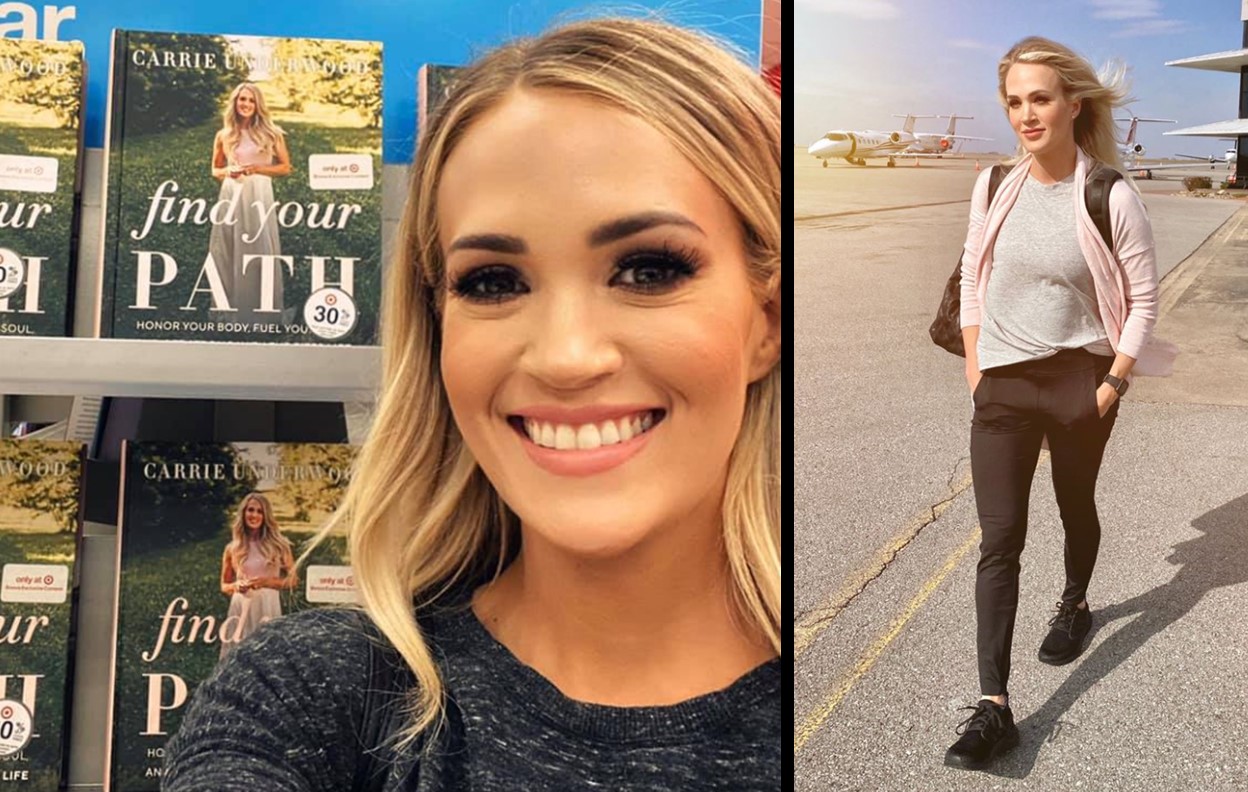 Carrie's fans are not to be messed with. The user's comment did garner likes, but it likewise brought defense.
"Whoa girl...breathe," one fan wrote.
"Stop following her if you don't like her advertising her clothing line," another said.
Then again, others were in agreement.
"You're not wrong lol," a user wrote, with another simply replying:
"Agree."
Many other replies saw fans wish that prices were lower, but the COVID-19 sentiment did manifest more than once.
"But with the way things are going in our country with this virus, advertising your Calia by Carrie is not in the budget for many Americans," one fan wrote.
'Maybe Offer A Percentage To Healthcare Workers?'
Also suggested was some form of donation to the coronavirus relief effort – following the immense backlash.
SKIMS founder Kim Kardashian made headlines for announcing 20% of her sales going to COVID-19 relief. Donations have also been at the $1 million mark from Kylie Jenner, plus Kelly Ripa and Mark Consuelos, with Rihanna donating $5 million.
"Maybe offer a percentage off your line to people who work in the healthcare field or public service!!! I love your line! I work in a group home so I still report to work! Stay safe," one fan wrote.
Carrie has an estimated net worth of $70 million.
.
Source: The Blast