It hasn't always been easy for the country star, but nothing can stop her.
With over 40 years in show business, 

Reba McEntire

 shows no signs of slowing down.

The 65-year-old country music icon just released her 33rd studio album Stronger Than The Truth with Big Machine Records, she's starred in over 11 movies and television series, and even had a successful run on Broadway.
But Reba's definition of success isn't exactly simple.
She poses the question: "When are you happy? If you make 'this amount' of money? If you win 'this' many awards? If you can retire and live the same lifestyle that you're accustomed to?"
She adds, "What's your level of 'Now I can quit?"
To date, Celebrity Net Worth reports Reba has amassed a net worth of roughly $95 million. 
Still, Reba works as hard today as she did 40+ years ago and staying at the top of her game takes a lot of work.
"It's easier to get there than it is to maintain a career," she told GoodHouskeeeping.
"At the beginning, you expect 'no's.' When you work so hard and you prove yourself and you establish a career you're very proud of and then you get a 'no', it's kind of like, 'wait a minute.'"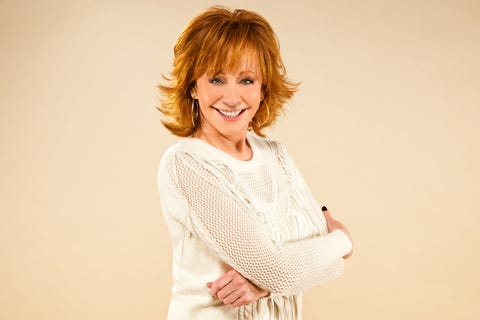 A humble beginning
Born in McAlester, Oklahoma, Reba signed her first record deal back in 1975 at just 20 years old.
But she wasn't an overnight success.
When she released her debut album Reba McEntire in 1977, it didn't chart at all.
It took over six years for the singer/songwriter to land her first Billboard number one with her single, "Can't Even Get The Blues."
For Reba, it's all about longevity.